Druva offers advanced data protection solutions for enterprises. The products uniquely combine source based data deduplication and continuous data protection to offer unmatched protection for enterprise data. Druva has it has over 450 customers across 26 countries.


TaxSpanner is the product from Span Across, and its mission is to streamline income tax return preparation and filing space by minimizing human interface, providing definitive products based on current laws and provide the highest quality customer support and an enjoyable user experience.

InnovizeTech is the developer of Sapience product, an intelligent timekeeping tool that automatically generates reports time spent on various applications and the internet, maps time to activity and purpose. Thereby it promotes transparency while maintaining employee privacy, enables informed staffing decisions helping boost productivity and eventually revenue and profitability.

Gamiana is poised for the emerging markets, including India, as smart phones are proliferating speedily. The company has a focus on massively multiplayer online games that address the challenges of internet adoption in many developing markets and also have a global appeal. The company develops real-time synchronous browser games across PC, Facebook, and wireless platforms (Android and iOS).


OrangeScape is is a leading Platform as a Service (PaaS) Company to build domain rich solutions, the easiest and fastest way, with operations in North America, Western Europe and India . OrangeScape uses a modeling driven visual development environment for creating business applications and can be deployed as Cloud Apps, SaaS or on-premise applications.OrangeScape leverages the cloud infrastructure of Google App Engine, Microsoft Azure, Amazon AWS and Private Clouds to provide massive scalability and storage capacity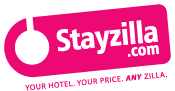 StayZilla is the one place on the web for making peaceful, thoughtful and delightful stay arrangements across India including remote Towns and villages in India. They offer a simple yet smart online service that will help make hotel reservations in a jiffy with a series of quick clicks.Stayzilla offers an unbelievable network of over 3800 hotels in 448 cities with rooms ranging from Rs.250 to Rs.60000.


ConsureMedical is an effective solution and a new medical invention for the management of fecal incontinence. Their novel solution addresses the problem efficaciously and in a cost effective manner. Their solution can be used by untrained personnel and is comparable to the cost of using adult diapers.



Goonj is a voice-based social platform that enables remote communities to achieve a 2-way communication between listener groups and various statekholders. For users, Goonj works simply – call in and access, share or comment on content.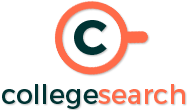 CollegeSearch is a vertical search engine for students. It attempts to aggregate information about the 30,000+ colleges in India and allows users to find colleges that match their chosen criteria. The website currently offers information about around 10,000 colleges and the count is still growing.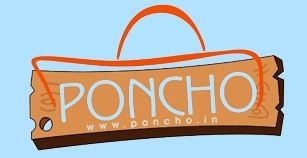 Poncho is a quick service restaurant in Mumbai with more than 10 outlets and its on-line service is available through www.box8.in This is our latest investment in F&B Sector through IAN.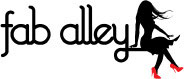 Faballey offers design-differentiated and fashionable clothing and accessories for woman on-the-go. The USP of the brand is identifying and interpreting global fashion trends for the Indian woman into affordable apparel, jewellery, accessories, shoes and bags. Users can shop by trends, by budget and by occasion, and the company has also started a customised subscription service called 'Jewelbox'




Gocoop is a Social Marketplace for Co-operatives and Community-based enterprises to list and sell their produce online. Marketplace is based on a unique algorithm for market linkage between potential buyers and sellers and acts as an aggregator of all the listed enterprises.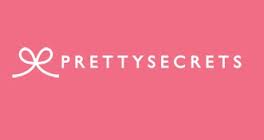 Prettysecrets Offers women the facility of seamlessly browsing through an exhaustive collection of high quality lingerie from the comfort of your own computer, PrettySecrets.com aims to provide a plethora of styles and sizes catering to every woman's needs and wants. This is our second investment in this area through IAN.




InThree is short form for "INner INdia INitiative". Inthree is an impact venture that helps the Indian hinterland access the most relevant products and services, by leveraging our rural distribution network and expertise in project management in rural areas and the social sector.



Gadgetwood is a multi-brand smartphone and tablet repair support and service provider. Gadgetwood also provides extended warranties of all these devices.




DoctorC is a health technology company. Which compares prices of diagnostic and lab services across multiple diagnostic centres and guarantee the best prices.




Kobster is an online "one stop shop" for the office supply needs of Indian corporates. Kobster has product categories ranging from quintessential office supplies to cleaning supplies, vending machines, furniture and customizable printed products, Kobster has positioned itself as the Staples of India.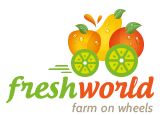 FreshWorld is having revolutionized and upgraded the time tested street vending format aims to reach the Customers in this unique delivery format in order that they experience the ease and convenience of quality FnV purchase right at their doorstep.




GreyCampus transforms careers through skills and certification training. GreyCampus is a leading provider of training for working professionals in the areas of Project Management, Big Data, Data Science, Service Management and Quality Management.They offer live-online, classroom and e-learning courses.




PeeBuddy is a revolutionary product for women who hate dirty toilets when travelling for work/Leisure